Criminal Defense: Miami Sex Crimes Defense Lawyer
Charged with a sex-related offense in Miami & South Florida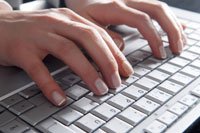 The
Miami criminal lawyers
at Donet, McMillan, & Trontz, P.A. (DMT) excel in defending clients charged with sexual offenses, such as sexual battery, indecent exposure, lewd and lascivious conduct, child sex abuse, traveling to meet a minor and child pornography. If you have been accused or charged with committing a sexual offense, it is imperative that you consult with one of the criminal attorneys at DMT. We are experienced in handling these types of sex cases. The sooner you seek the advice of counsel from Donet, McMillan, & Trontz, P.A., the easier it will be for us to defend your case.
Criminal Investigations
If you are contacted by law enforcement regarding one of the crimes listed below, the assistance of a criminal defense attorney is absolutely essential. Remember, the police are not your friends. The point of their investigation is not to help you or protect your rights. Giving law enforcement officers consent to search your home, car, office, computer or briefcase could give the police the evidence they need to put you in prison and brand you a sexual predator. Similarly, providing statements to law enforcement could seal your fate. Call the sex offense criminal defense attorneys at DMT. Help us, to help you; call to get sound legal advice before speaking to anyone. Remember, anything you say, can and will be used against you.
Consequences of a Conviction for a Sexual Offense
An arrest or conviction for a sex offense can also carry devastating consequences, such as incarceration in the county jail or state prison system. Additionally, a person could suffer loss of employment and government benefits. The State of Florida may place limitations on your liberty (i.e., where you can live) and require you to register as a sexual offender or predator. Poor legal representation for an individual charged with a sex offense could permanently damage your relationship with your family, friends and your position in the community. Get the preeminent legal defense team at DMT to help you defend your case.
Defending the Case
At our firm, each Miami criminal attorney specializes in defending sex offense cases. We are thorough in our investigation of your case and will interview all possible witnesses, especially those favorable to the defense. The criminal defense attorneys at Donet, McMillan, & Trontz, P.A. conduct background checks on victims to determine their credibility by investigating a person's past, including criminal records, former friends and boyfriends, employers and any mental health records that may be relevant.
Types of Sex Offenses
The list of sexual offenses determined to be illegal by the Florida legislature is extensive. Sex offenses include all forms of illegal sexual activity, which range from sexual battery to prostitution. The most serious types of these crimes are sexual offenses committed against children. Other sexual offenses include:
In many situations, individuals are wrongly accused and prosecuted under false allegations. This is most common in child abuse and child sexual abuse cases. It is not uncommon for adults to have influenced children to make allegations for a variety of reasons. The most common reason for adults to influence children into concocting stories is due to strained relationships. If you find that you are being falsely accused of child abuse or child sexual abuse, it is imperative to contact a Miami child abuse attorney at DMT to investigate the matter thoroughly and prove your innocence.
Registration for Sex Offenders or Predators
In the State of Florida, individuals convicted of certain sex offenses are required to register with the Florid Department of Law Enforcement. If you are required to register, there are certain reporting requirements one must adhere to or that individual may be subject to further punishment under Florida law.
Contact a Miami Sex Crime Attorney Today
It is essential that you consult with a criminal attorney at DMT who has experience in defending clients charged with sexual offenses. To speak with us, or if you questions regarding your sexual offense case that need to be answered, please contact Donet, McMillan, & Trontz, P.A. to schedule your free consultation. You can call our office at (305) 340-2197 or
contact us online
.