Other Practice Areas: Business Law and Commercial Litigation
Miami Business And Commercial Litigation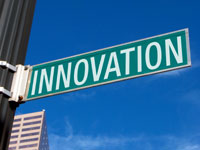 The law firm of DMT represents local, national and international companies alike, in a broad spectrum of industries; litigating complex business, corporate and commercial litigation issues. At DMT, we set ourselves apart from other business and commercial litigation firms in the Miami and South Florida area by providing outstanding legal services to our clients, and by obtaining exceptional results on their behalf. The DMT business and commercial litigation lawyers use a creative, innovative and cost effective approach as part of our business litigation strategy to represent small and large corporations, business owners, in-house counsel and entrepreneurs. We have made a commitment to our clients - achieve exemplary results in a cost-effective way.
Today's corporate and business clients expect more from their legal team than a mere technical understanding of the law and adequate legal representation. They demand true business partners - professionals who understand their business model and the industry in which they operate, who are simultaneously pro-active in their approach to business matters and who are uniquely responsive to the changing economic climate in the Miami and South Florida business community.
Business Law and Commercial Litigation Practice Areas
General Business and Commercial Litigation
Debt Collection
Fraud
Unfair and Deceptive Practices
Breach of Contract
Breach of Fiduciary Duty
Civil Theft
Why Choose DMT to Represent Your Business?
DMT is committed to being on the cutting edge of business law, whether in state or federal court in the Miami and South Florida area. We achieve outstanding outcomes, by focusing on intelligent and well-planned legal strategies to ensure that our clients fulfill their business goals in a way that avoids or minimizes future litigation, time and expense. DMT understands the current business and corporate climate in such a way as to achieve the results demanded by our clients in a cost-effective manner. DMT implements effective and innovative strategies to achieve the litigation objectives of our clients. We are committed to our clients and attentive to the results they demand.
To speak with a skilled business law attorney or commercial litigator in the Miami or South Florida area, or if you have questions regarding your rights as a business owner or executive that need to be answered, please
contact DMT
to schedule your free consultation. You can call our office at (305) 340-2197 or reach us by completing the form on our contact page or by sending an e-mail.