About the Firm: David A. Donet, Jr.
(305) 298-3973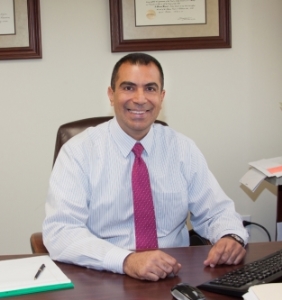 Born in Elizabeth, New Jersey, Mr. Donet has lived in Miami for the past 24 years. He is a founding partner of Donet, McMillan & Trontz, P.A. His primary area of practice is state and federal criminal defense.
He received his B.A. in Political Science from Florida International University in 1994. He received his Juris Doctorate degree from Franklin Pierce Law Center in Concord, New Hampshire in 1997. While at Pierce Law, Mr. Donet was a member of the Admissions Committee, President of the Multi-Cultural Law Students Association and the recipient of the prestigious Slutsky Family Scholarship (1996-1997).
Upon graduating law school, Mr. Donet began working as a prosecutor in the Miami-Dade County State Attorney's Office. Within only a few months of starting at the office, Mr. Donet was quickly promoted to a supervisory role in the County Court division. He was responsible for supervising and training new attorneys and student interns. While assigned to this division, he prosecuted hundreds of DUI and other misdemeanor cases. During this time, Mr. Donet participated in dozens of jury trials.
Online Profiles:
After County Court, he was promoted to the felony division. There, Mr. Donet was responsible for prosecuting hundreds of violent crimes. He tried numerous cases including
murders
,
armed robberies
, home invasion robberies, rapes, and
drug trafficking
. During this time, he worked with complex evidentiary issues dealing with DNA, ballistics, latent evaluations, gunshot residues, handwriting comparison, and firearm identification. Mr. Donet has participated in over 75 criminal jury trials.
Upon leaving the Miami-Dade State Attorney's office, Mr. Donet worked as an associate at the prominent civil defense firm of Thornton, Davis & Fein. Mr. Donet concentrated his practice in the areas of
white collar criminal defense
. He applied his extensive trial experience to work on complex civil cases involving serious aviation, product liability, and premises liability accidents. Mr. Donet has represented such companies as Northwest Airlines, SSI Shredding Systems, Inc., Lloyd's of London, United Airlines, Alliance Laundry Systems, and Astaldi Spa.
Mr. Donet also successfully defended numerous individuals charged criminally in both the State and Federal Courts. He was successful in having Boating Under the Influence charges dropped against a Northwest Airlines pilot. He also successfully defended two stockbrokers charged with Assault and Battery on Police Officers. Based on the jury's acquittal on the criminal case, one of the stockbrokers settled a federal civil suit against the City of Miami for $150,000.00.
Since forming Donet, McMillan & Trontz, P.A. in March, 2003, Mr. Donet has continued to focus his practice in all areas of
criminal defense
in state and federal court, including but not limited to drug trafficking, Medicare Fraud, mortgage fraud, insurance fraud, as well as, violent crimes including murder, manslaughter, felony assault and battery.. He has successfully won jury trial acquittals in Miami-Dade and other counties in the South Florida area, as well as in federal court.
Mr. Donet's reputation as an outstanding attorney is well deserved. His experience, dedication, and skills are matched only by his commitment to excellence. Knowing that individuals come to him in their "darkest hour," he has the compassion and understanding to fully help each client. He is mindful of the many questions and uncertainties associated with being involved in the legal system. As such, he takes the time to fully explain the process to his clients and answer any questions that they or their families may have while the case is pending.
Mr. Donet is a member of The Florida Bar - Criminal Practice Division, Cuban American Bar Association, Dade County Bar Association, and the League of Prosecutors. He has served as a judge for moot court competitions for the University of Miami - School of Law and for the University of Miami - School of Business. He is admitted to practice in all Florida State Courts and the United States District Court for the Southern, Middle, and Northern Districts of Florida.
Committed to this community, Mr. Donet donates countless hours to charitable organizations. He sat on the Board of Directors of the St. Brendan Athletic Association, where he served as Treasurer. For many years, he has volunteered as a youth baseball, basketball, and softball coach. In addition, he has also been a volunteer for the Special Olympics.
Mr. Donet is fully bilingual (Spanish/English) and lives in Miami with his wife and two children.