Federal Crimes: Immigration Law Violations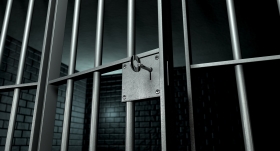 Federal Criminal Attorneys in Miami
Over the past decade, national security concerns have caused the federal government to tighten and more strictly enforce the country's immigration laws. The federal government has zero tolerance for immigration law violations. Any one charged with a federal criminal violation of the immigration laws faces incarceration and even the eventual deportation back to their home country.
The Miami criminal attorneys at
Donet, McMillan & Trontz, P.A.
have represented clients, including citizens and immigrants, for various immigration law violations. If you or a loved one has been arrested by Immigration and Customs Enforcement (ICE), it is imperative to contact a lawyer with experience not only in immigration matters, but also in the federal criminal justice system. Because immigration laws are charged in federal court, individuals arrested for such an offense should seek out an criminal lawyer experienced in defending these types of cases in federal court.
FEDERAL STATUTES FOR IMMIGRATION LAW
There are multiple of federal statutes that deal with immigration law violations. Federal offenses for immigration law violations are as follows:
Willfully falsifying, altering, forging immigration documents, such as passport and visas to gain illegal entry into the United States;
The willful and knowing harboring of illegal aliens;
Intentionally assisting illegal aliens or immigrants to enter the United States with or without documentation;
The knowing employment, hiring or contracting of illegal aliens or immigrants who do not have work visas;
Illegally entering the country after a federal immigration court has entered a deportation notice or after having already been deported;
Knowing participation in a fraudulent marriage with the intent to be naturalized;
Failure to pay taxes on illegally earned income;
Illegally entering the country without a valid visa or passport.
United States citizens that have been found guilty of violating immigration laws are subject to incarceration and fines. Illegal aliens or immigrants found guilty of violating immigration laws are subject to incarceration and deportation. Employers that can also be charged in federal court under the Illegal Immigration Reform and Immigrant Responsibility Act. Employers are required under the Act to verify the identity and authorization to work of all employees. Employers that hire illegal aliens are in violation of the immigration laws and can be sentenced to prison and be forced to pay substantial fines.
ICE & HSI
U.S. Immigration and Customs Enforcement (ICE) operates as a federal law enforcement agency that is part of United States Department of Homeland Security (DHS). ICE is broken down into two departments.
The first department is referred to as Homeland Security Investigations (HSI). HSI 's main responsibility is to investigate and prosecute federal law violations such as human trafficking, arms trafficking, immigration offenses, money laundering, child pornography trafficking and various internet crimes.
The second department is referred to as Enforcement and Removal Operations (ERO). ICE is responsible for investigating and enforcing over 400 immigration laws. ICE is the second largest federal law enforcement agency behind the FBI. The primary mandate assigned to ICE is the enforcement of immigration and customs laws of the United States.
ERO's responsibilities include the enforcement of the federal immigration laws by identifying, arresting and removing aliens that have violated U.S. immigration laws. The most common types of cases investigated by ERO is the illegal re-entry by aliens that have previously been deported. ERO agents are assigned the task of locating, apprehending and removing aliens that have absconded during the deportation process or locating aliens in jails that are removable due to their criminal record.
SPEAK WITH A DEFENSE LAWYER AT DONET, MCMILLAN & TRONTZ, P.A.
To speak with an experienced
Miami federal criminal attorney
at DMT about your federal case, or if you have questions regarding a matter involving a federal immigration law violation, please contact DMT to schedule a free consultation. You can call our office at (305) 340-2197 or reach us by completing the form on our
contact page
or by sending an
e-mail
.