About the Firm: Larry T McMillan
(305) 898-1866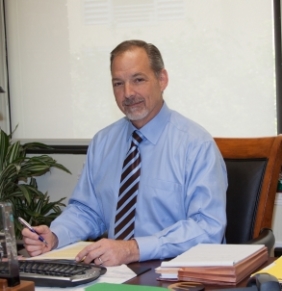 Larry Thomas McMillan is a native Floridian who was born and raised in South Miami-Dade County. Mr. McMillan is married and has four children. He is one of the founding partners of Donet, McMillan & Trontz, P.A. His primary area of practice involves the defense of individuals and corporations under criminal investigation or pending charges. As a criminal lawyer, Mr. McMillan has extensive criminal trial experience in both state and federal court representing clients charged with drug trafficking, drug possession, RICO, insurance fraud, sexual battery and other violent crimes, such as, murder, manslaughter, aggravated assault and aggravated battery.
Mr. McMillan received his B.A. in Political Science with a Minor in Criminal Justice from Florida International University in 1989. He received his J.D. from Nova Southeastern University in 1994, graduating at the top of his class.
Online Profiles:
His legal career began as a criminal prosecutor in the Miami-Dade County State Attorney's Office. He served as an Assistant State Attorney from 1994 through 2000. As the chief prosecutor in the Misdemeanor Crimes Division, he co-authored the training manual for prosecutors, supervised and trained over 30 attorneys and prosecuted high profile media cases. Upon promotion to the felony division, Mr. McMillan investigated, prepared and tried countless jury trials. His trial experience includes
assault
,
battery
,
burglary
,
car jacking
,
drug possession and trafficking
,
domestic violence
,
DUI
and
DUI manslaughter
, habitual traffic offender (HTO),
child abuse
,
insurance fraud
, environmental law violations,
kidnapping
,
murder
, perjury,
robbery
,
sexual battery
and
theft
. He prosecuted major criminal cases, including numerous career criminals (habitual felony offenders, habitual violent felony offenders, Violent Career Criminals and Prison Release Re-offenders), drug traffickers and gang members. Due to his superior experience and skill as a criminal trial attorney, Mr. McMillan was selected to prosecute highly sensitive media cases involving tourist robberies. After more than six years and 100 jury trials, Mr. McMillan resigned from the Miami-Dade County State Attorney's Office to embark upon a criminal and civil defense practice with Thornton, Davis & Fein, P.A.
Mr. McMillan's reputation as an outstanding criminal defense lawyer was immediately established in one of the first cases he defended. Mr. McMillan and his partner, David Trontz, obtained a not-guilty verdict (acquittal) in a case where the jury deliberated less than one hour. That acquittal has been followed by numerous other successful defenses. In several cases, after thorough investigation and research, Mr. McMillan has successfully convinced prosecutors to dismiss and/or reduce criminal charges against his clients. Mr. McMillan has vast experience representing clients in both state and federal court.
Mr. McMillan has been awarded the AV Rating by Martindale-Hubbell's leading legal rating service. Martindale-Hubbell is the facilitator of a peer review process that rates lawyers. The AV rating is the highest accolade in Martindale Hubbell's grading service and is awarded as a result of an extensive and confidential review conducted among legal professionals. The rating reflects the confidential opinions of members of the Bar and the Judiciary. This rating signifies that Mr. McMillan's legal abilities as a criminal defense lawyer are "Very High to Preeminent" and that his professional ethics are "Very High."
Fellow criminal attorneys in the State of Florida consistently choose Mr. McMillan for Florida Trend's Florida Legal Elite. Only the top 2% of practicing Florida lawyers have been distinguished with this honor. In electing Mr. McMillan as a Legal Elite criminal attorney throughout Florida, fellow criminal defense lawyers or attorneys have recognized Mr. McMillan's exceptional legal skills and his reputation as a tireless criminal defense advocate for his client's rights.
Fellow criminal defense lawyers throughout the State of Florida have also selected Mr. McMillan as one of the Superlawyers in the area of criminal defense work. For more detailed information regarding this distinguished award, please visit www.superlawyers.com.
Mr. McMillan is a member of the Florida Bar, the American Bar Association, the Dade County Bar Association, the Association of Trial Lawyers of America, the Cuban American Bar Association, and the Dade County Defense Bar. He is also on the Board of Directors of the League of Prosecutors, a member of the Florida Bar Grievance Committee, the Criminal Law section of the Florida Bar and the Sports and Entertainment Law Section of the Florida Bar. Mr. McMillan is also a member of the Florida Association of Criminal Defense Attorneys also known as the FACDL.
He is admitted to practice in all Florida State Courts, the United States Supreme Court, United States Court of Appeals for the Eleventh Circuit and United States District Court for the Southern, Middle and Northern Districts of Florida.