Criminal Defense: Miami DUI Defense Attorneys
DUI Lawyers with 50+ Years of Combined Experience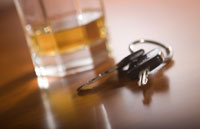 DUI convictions are common, but this does not make them any less serious. Law enforcement is very proactive about deterring repeat offenders and the
penalties
reflect this truth. A DUI conviction can carry lifelong consequences that are difficult to shake without the help of an experienced Miami DUI lawyer.
At Donet, McMillan & Trontz, P.A.
, the legal team brings more than 50 years of experience to every case they take on. There is no doubt that a strong defense attorney is crucial to the final outcome of your case. We may be able to give you the best possible chance for success and will work tirelessly on your behalf.

Your Search for Aggressive Representation Stops Here
With so many DUI defense firms in Florida, how can you feel confident when retaining Donet, McMillan & Trontz, P.A.? It's simple: our awards speak volumes of the quality of service we provide to each client. Our partners have all been named as members of Florida Trend's Legal Elite and included in the list of Florida Super Lawyers®. There is no doubt that our representation is amongst the best in the Sunshine State. Building your case begins with a thorough understanding of what you are up against. We meticulously examine each aspect of your arrest and interview any significant witnesses. The stronger your defense, the better your chances of a favorable outcome.
We frequently challenge the following aspects of each DUI case:
Breath test results
Field sobriety tests
Police statements
Police conduct during the arrest
A DUI conviction can lead to incarceration, community service, and a suspended driver's license. In order to fight these penalties, we will leave no stone unturned when crafting your defense.
Schedule your free consultation before it's too late!
The prosecution begins formulating an argument against you the moment you are arrested. Don't take chances with an offense that could turn your life upside down! Regardless of the circumstances you are facing, our Miami DUI attorneys can be the advocate you need.
Whether you have been charged with a DUI, DUI manslaughter, boating under the influence, or underage DUI, it is time to take a stand and fight back.
Schedule your free consultation with Donet, McMillan & Trontz, P.A
. today!
Our firm proudly serves clients in Miami-Dade and Broward County, including Ft. Lauderdale, Miami, and Miami Beach.